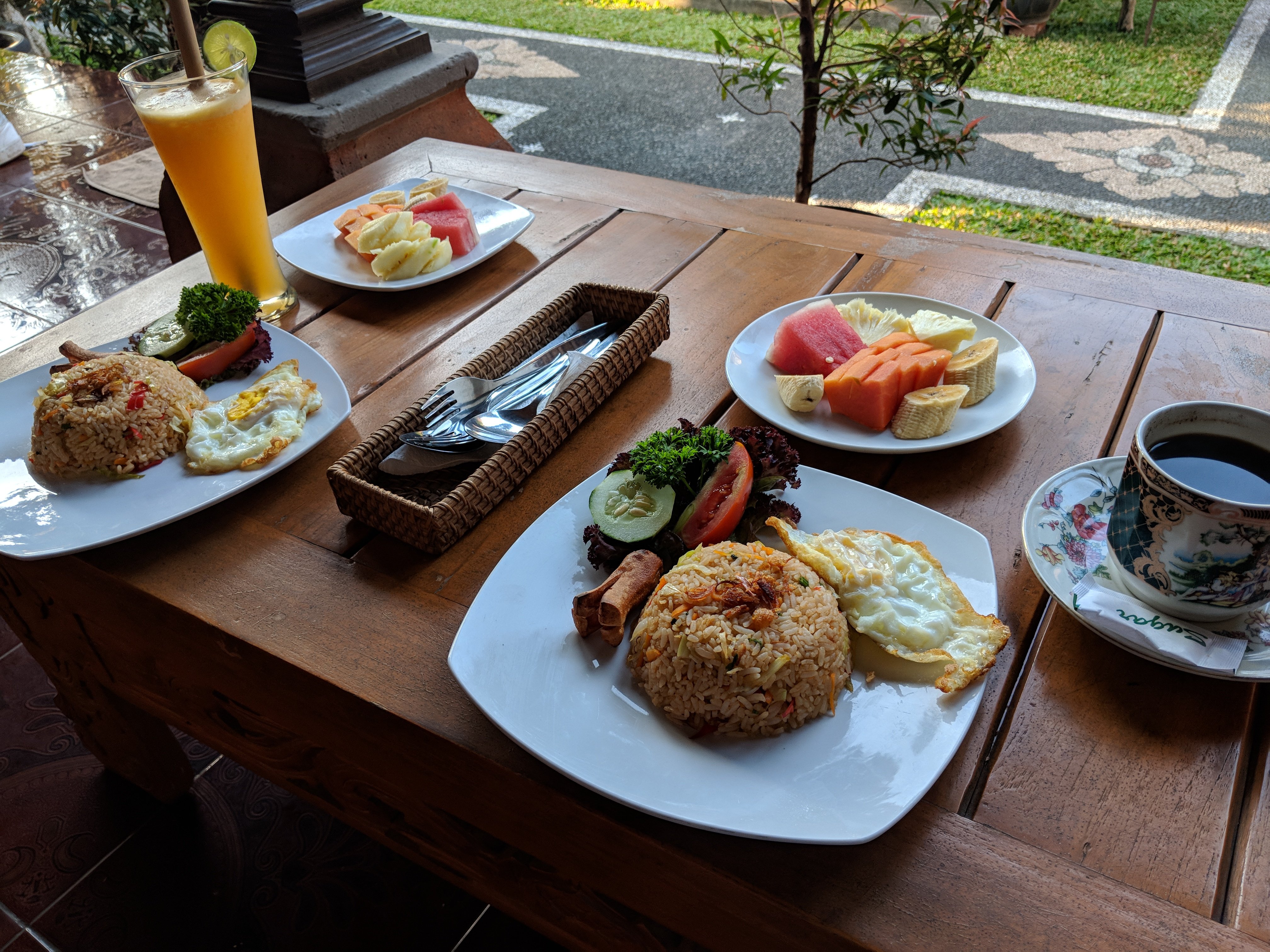 The last couple of days have been a little ropey; that first night when we had dinner in Ubud my friend came away with some bad food poisoning. Probably just as well we were staying in a 5star hotel as at least it was fairly comfortable for the unfortunate event.
Now 2 days on, she is feeling quite a bit better and we have moved into central Ubud, staying in one of the many homestays here. 2 massages down and the early morning market and rice terraces explored. It's almost time to check out the local gym. Yes some people may find it strange the need or want to gym it whilst on holiday, but for me, I absolutely love training and as long as I can get in regular sessions life is good.
Besides the unlucky food poisoning, Ubud is such a good town, its very much health and hippy orientated, with its colourful culture and friendly atmosphere. There are tones of good resturants and coffee places and the banana smoothie are definitely the one to try here (incredibly delicious and refreshing).
This evening we will check out some of the live music bars, its my friends penultimate day, so we have just a little more time to chill and relax before she heads home.